Real-time applications don't need frills. They must be built with key ingredients like the TenAsys® INtime® RTOS and AXEL* LogicLab IEC 61131-3-compliant integrated software environment that outputs a runtime core primed for maximum performance, efficiency, and determinism.
AXEL* LogicLab Development Environment
AXEL LogicLab is an easy-to-use programming environment compliant with all five languages of the IEC 61131-3 PLC standard that also supports importing C/C++ code as libraries. It outputs a modular, lightweight runtime that pairs with INtime on x86 processors.
TenAsys® INtime® RTOS
The INtime RTOS allows the LogicLab runtime to achieve maximum performance, efficiency, and determinism on PLCs and other automation controllers. Meanwhile, the PLC runtime plugins of the INtime SDK can extend system functionality.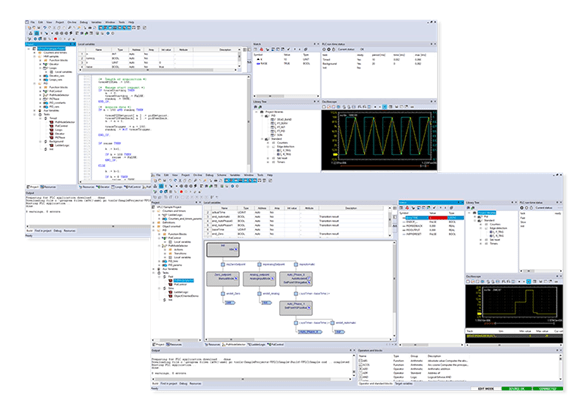 The LogicLab runtime and INtime RTOS make developing deterministic control solutions straightforward, intuitive, and easy to implement. Compatibility with cutting-edge debug instruments and an ability to generate quick, light, efficient machine code on compilation furthers the stack's ease of use.
The flexibility of this reference design reduces development effort and risk while increasing efficiency and accelerating time to market.
For more information, contact TenAsys technical experts.
Additional resources: